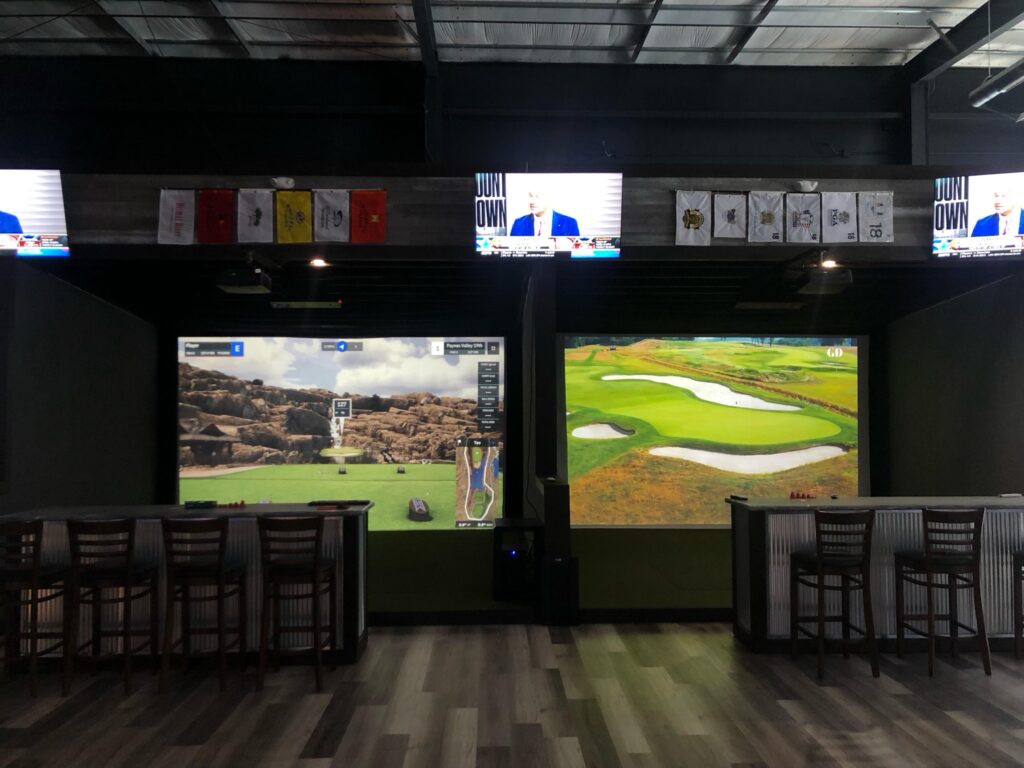 Your One-Stop Shop for All Things Golf!
We were inspired by Wisconsin's short golf season and wanted to create a space where friends and families could enjoy golf year-round. 
We have four standard bays with Uneekor Eye XO launch monitors running GSPro Software featuring almost 400 golf courses from all around the world. One extra bay doubles as a private teaching studio and club fitting bay, also available to rent for regular simulator golf or a private group.
Book online or call to reserve your tee time!
9 am – 4 pm $30 / Hour 
5 pm – Close $40 / Hour
9 am – 11 am $30 / Hour
12 pm – 4 pm $40 / Hour
5 pm – 11 pm $50 / Hour
The great thing about indoor golf is that it caters to all ages. A family of all skill levels can play right along side each other. There are no lost balls, getting in and out of a golf cart, or tiring out from walking.
Play a round of golf in half the time, and get double the amount of practice each year!
Play Over 400 Golf Courses
Play world-renowned golf courses without leaving Golf 365. We offer local courses, such as Whistling Straits and Blackwolf, as well as, iconic courses like Pebble Beach, St. Andrew's, and many more!
Virtual Mini Golf
Lessons
Tournaments
Seasonal Leagues
Private Events
We provide state-of-the-art professional golf simulator equipment, golf clubs, and apparel from multiple top brands.
We have golf clubs that can be used for your visit.
Yes, we have a full bar and pizza from Deo's.